INGREDIENTS
For the Chicken Kabobs
1 Whole rotisserie chicken
16 oz Mexican chorizo, casings removed.
2 cups shredded romaine lettuce.
1 tablespoon olive oil
Salt and ground black pepper.
8 store-bought tostadas
1 cup refried beans.
1 avocado, diced.
Mexican Crema, for drizzling
Queso fresco, crumbled.
Tatemada molcajete salsa
Buy our products now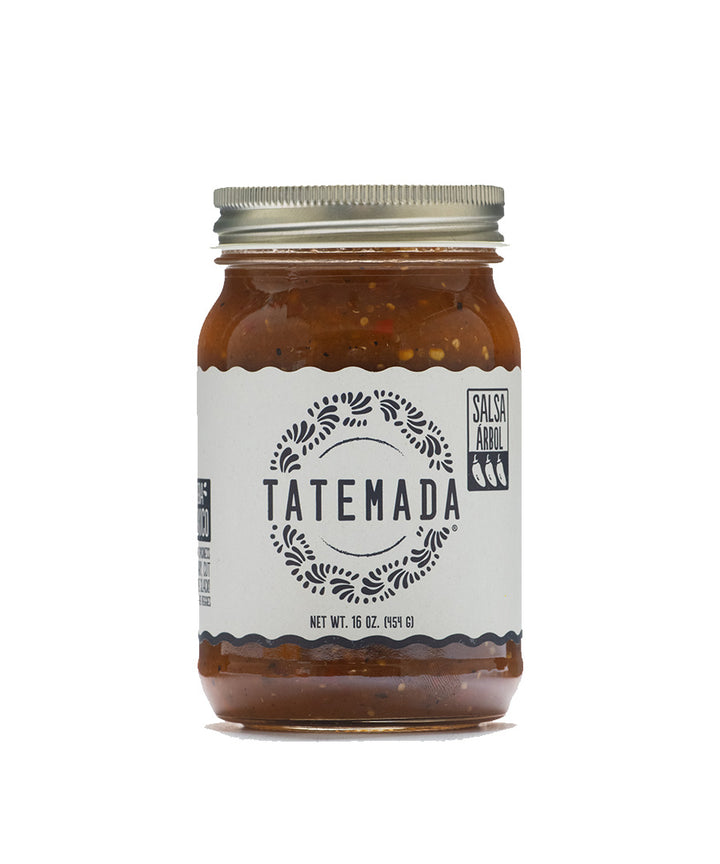 Árbol Salsa
Price: $32.00 USD
BUY NOW
Chicken tostadas with molcajete salsa
STEPS:
PLATE PRESENTATION
1

Cook chorizo in a medium-sized skillet over medium heat, about 7-10 minutes. Remove chorizo with a slotted spoon and set aside, leaving grease in skillet.

2

Cut the chicken breast and legs off the whole chicken. Remove the skin. Shred the chicken off the bone and set aside in a bowl.

3

To assemble the tostadas, spread 1 tablespoon refried beans onto a tostada. Top with ½ cup shredded rotisserie chicken. top with 1 tablespoon of chorizo, lettuce, and avocado. Finish with drizzle crema, queso fresco and tatemada molcajete salsa.