INGREDIENTS
1 lb. Medium sized shrimp, shells removed, deveined, and halved.
1 ½ cup lime juice
1 Tsp Pink Himalayan salt
1 tsp soy sauce
¼ tsp Salsa Maggi
1 garlic clove
¼ Tsp Onion powder
1/2 cup Tatemada Habanero Salsa
For Garnish:
½ large cucumber, halved, deseeded, and thinly sliced
Sliced Avocado (rose)
¼ cup red onion thinly sliced
Pink Himalayan Salt
Cracked Black Pepper
Tatemada Oven Baked maíz Totopos – Yellow and Blue
Buy our products now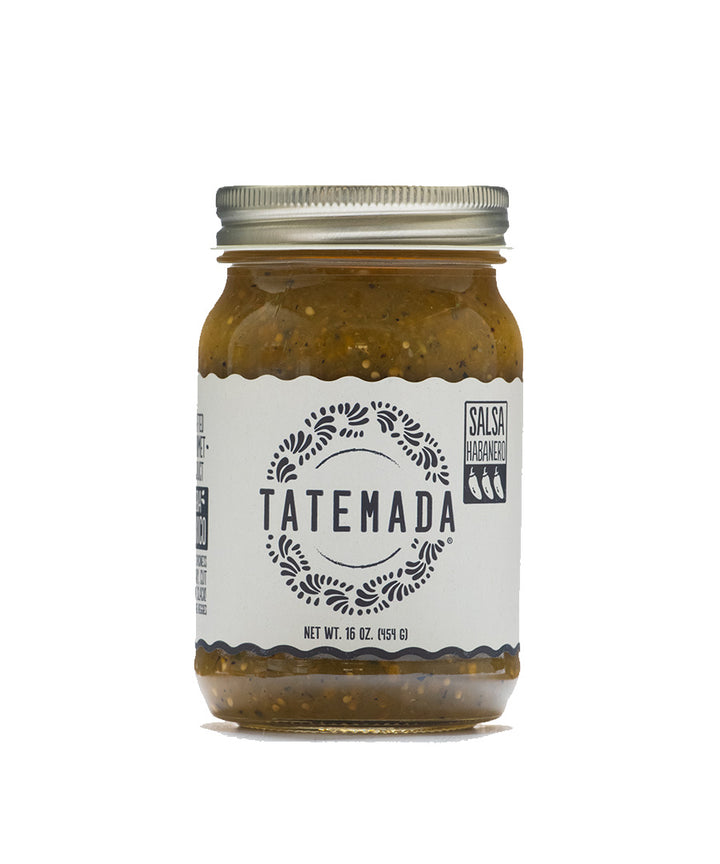 Habanero Salsa
Price: $32.00 USD
BUY NOW
Aguachile Habanero
STEPS:
1

In a large bowl, add in shrimp pour in the lime juice and sprinkle the salt, making sure all the shrimp are submerged in the lime juice. Cover the bowl and place in the fridge for 30 minutes.

2

After the shrimp have cooked for 30 minutes, reserve ½ cup of the lime juice and drain the rest.

3

In a blender, blend in the reserved ½ cup lime juice, garlic, soy sauce, salsa maggi and onion powder. Blend until smooth and strain in a bowl, Mix in 1/2 cup tatemada Habanero Salsa.

4

Mix the shrimp, red onion, cucumber and aguachile sauce.

5

To assemble, lay down the mix on the center of the plate. Top with avocado and a pinch of salt. Serve with Tatemada Oven Baked maíz Totopos.