INGREDIENTS
For the chicken cordon bleu:
2 small chicken breasts, around 6 oz
4 slices swiss cheese
4 slices of ham
½ cup Panko breadcrums.
3 tbsp mayonnaise
1 ½ tbsp Dijon mustard
Salt and pepper
Oil spray
For the sauce:
½ cup tatemada jalapeno salsa
¼ cup mayonnaise
3 tbsp parmesan cheese, finely grated
For the Garlic Roasted Potatoes:
1 pound small red or white potatoes
1 ½ tbsp olive oil
½ tsp salt
1/3 tsp ground black pepper
2 garlic cloves, minced
½ tsp minced fresh parsley
Buy our products now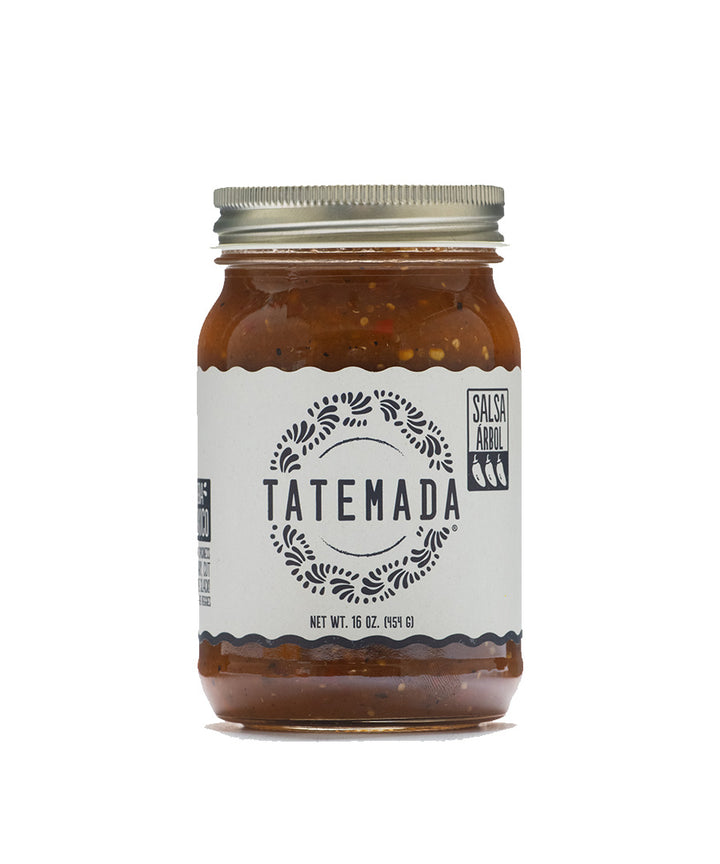 Árbol Salsa
Price: $32.00 USD
BUY NOW
Chicken cordon bleu with Jalapeno Salsa and garlic roasted potatoes
STEPS:
For the chicken cordon bleu:
1

Preheat oven to 400f

2

For the Sauce, On a bowl mix the tatemada jalapeno salsa, mayonnaise, and parmesan cheese, mix well. Set Aside.

3

Spread panko breadcrumbs on a baking tray and spray with oil. Bake for 3 minutes. Remove and scrape into bowl.

4

Cut a pocket into each chicken breast. Fold the cheese in half and place 2 pieces inside each pocket. Do the same with the ham. Close the pocket, seal with 2 toothpicks, season with salt and pepper.

5

Mix the mayonnaise, mustard, salt, and pepper in a bowl. Spread onto the top and sides of the chicken (not underside). Sprinkle panko over the chicken, using your other hand to press the breadcrumbs onto the side of the chicken. Spray with oil.

6

Bake for 25 to 30 minutes, or until golden brown and cooked through. Remove toothpicks, serve with jalapeno sauce.
For the Garlic Roasted Potatoes:
1

Cut the potatoes in half or quarters and place in a bowl with the olive oil, salt, pepper, and garlic, toss until the potatoes are well coated.

2

Transfer the potatoes to a sheet pan and spread out into 1 layer. Roast in the oven for 45 minutes to 1 hour or until browned and crisp. Flip twice with a spatula during cooking to ensure even browning.

3

Remove from the oven, toss with parsley, season to taste and serve.